The safety of our guests, staff and the children we serve have always been our top priority. Due to the continuing spread of COVID-19, TFI Family Connections is rescheduling the Cowboys Who Care Ranch Rodeo. We will announce a new date and location before June 1! While this wasn't an easy decision, we felt it was necessary and vitally important to keep people safe and healthy.
We are continuing to take care of kids throughout the COVID-19 pandemic. Their safety and wellbeing is still our utmost priority. During these times of anxiety and uncertainty, the children we serve and our foster families need your help now more than ever! We hope you will still join us at the Golf Tournament on Oct. 8 to help support children in foster care.
Our thoughts are with everyone during these difficult times—especially with those on the front lines serving people across the country with the Coronavirus. Together, we will get through this pandemic. Thank you for your ever-present and constant support.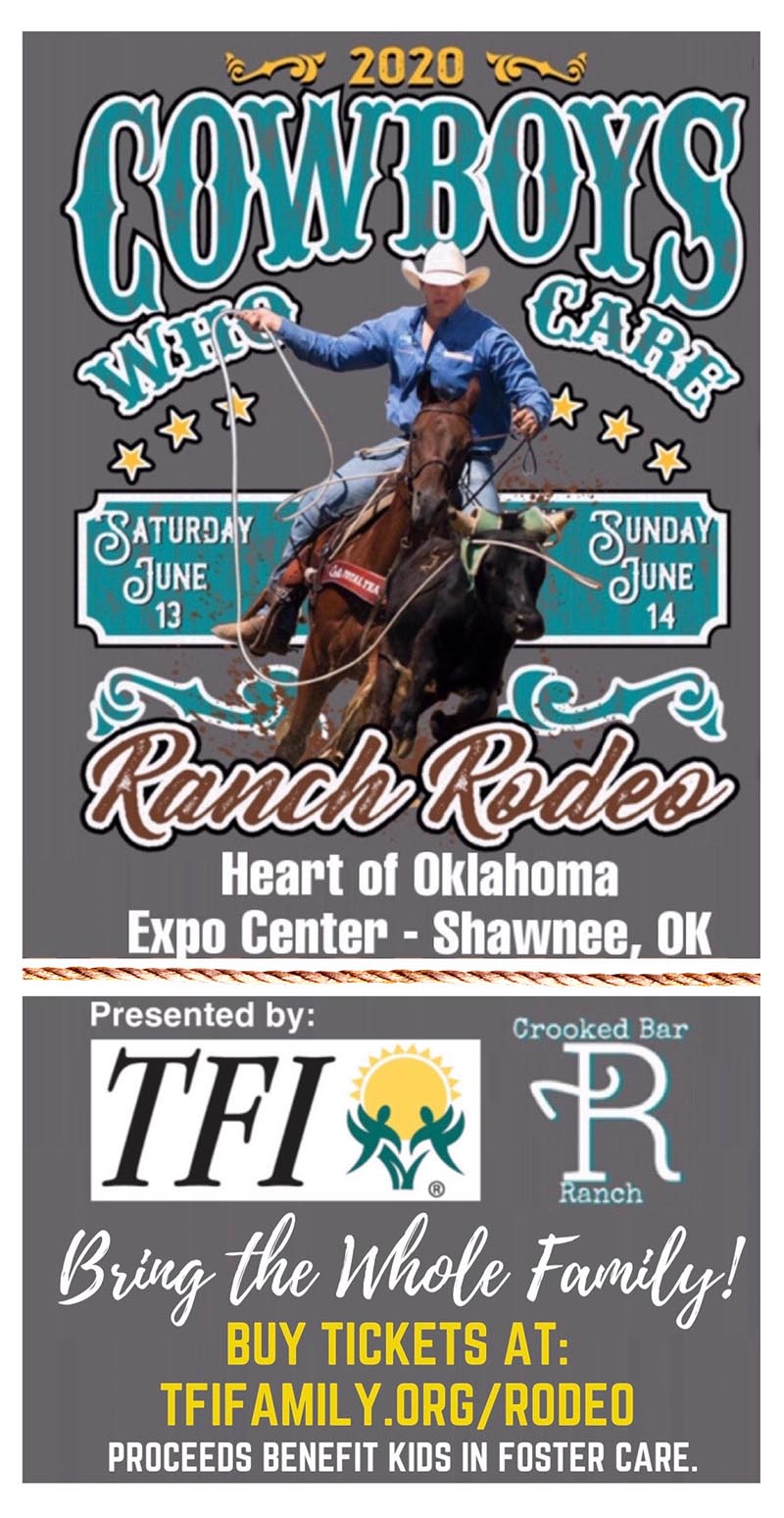 Date: TBD
Gates open 12 Noon
Fair opens 12 Noon
Books open 3pm
Rodeo 4pm
4-Man Teams – 3 Events
Added Money!
Date: TBD
Gates open 12 Noon
Fair opens 12 Noon
Books open 1pm
Rodeo 2pm
2-Man Teams – 3-In-1
Vendors, Food, Cold Drinks, Games, Family Fun, Raffle, Door Prizes Every Hour!
Pre-entries call Travis: 432-853-6753
Vendors call Sheila: 785-213-6161