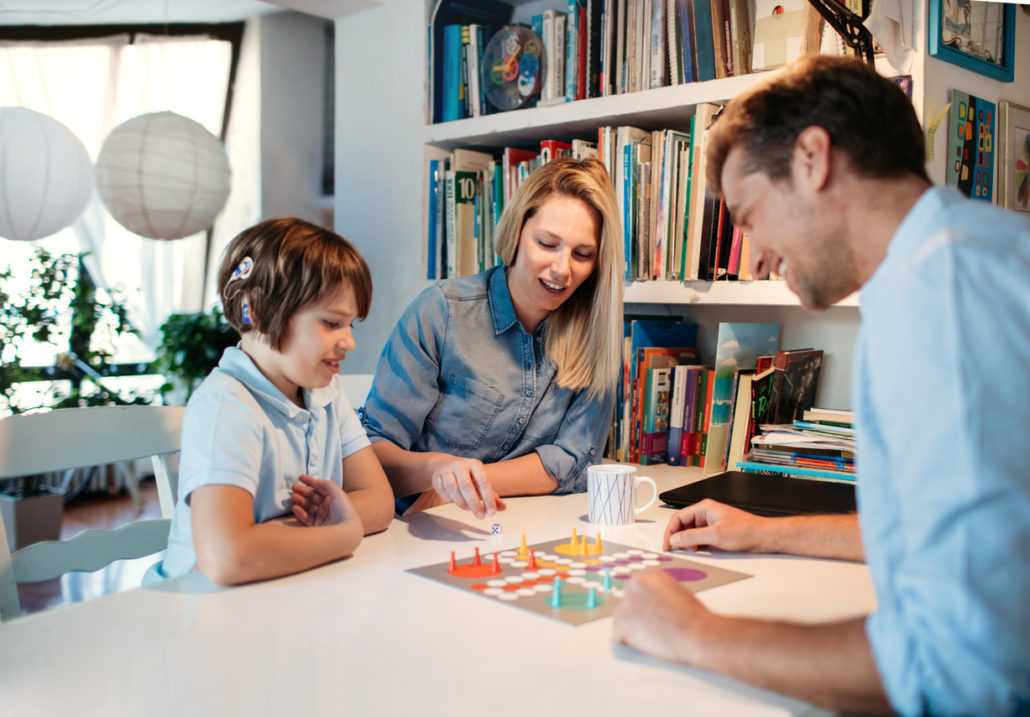 Usually, when you raise a child from birth, they learn things such as manners and social skills simply by being with you and living their everyday lives. However, when a foster child comes to you, that child has often seen and experienced scary and negative things. Their life lessons have often been about survival, rather than about regulating emotions and getting along with others. Teaching them life and coping skills can help them begin to rebuild their future. Playing games as a family is one way to help teach these skills. Here are some therapeutic games that can help foster children to develop the skills they need.
The Ungame
The Ungame has no winners or losers, and can be played any time that you have fifteen or more minutes to spare. Players make their way around the board, with spaces that ask them to answer a question about themselves, make a comment, or identify their feelings. Older versions of the game have spaces that allow players to "do their own thing," such as tell a joke or do a dance.
Stop, Relax, and Think
For children who struggle with impulsivity and following directions, this game can be a skill builder. One aspect of the game requires children to perform an action, and then stop immediately when another player asks them to. Other parts of the game require them to identify their feelings, try a relaxation strategy, or think about how they'd deal with a problem.
Totika
This game is played like Jenga, with a twist. Each block is one of four colors. When a player removes a block from the tower, they must answer an open-ended question from the corresponding color on a card. The game comes with question cards involving self-esteem. Additional decks can be purchased for topics such as anger, bullying, values, resilience, life skills, and divorce.
Mad Dragon
Some children in foster care have a lot of anger to deal with. Mad Dragon is a game that helps children learn skills to express and cope with their anger. It is played like the classic games of UNO and Crazy Eights. The cards have colors and numbers, like UNO cards. Some of the cards also have questions or exercises in the categories of Training Your Anger, Avoiding Anger, Understanding Anger, and Controlling Anger. Not all of the cards have questions or exercises on them, so children are not overwhelmed by too many therapeutic questions at once
Friends and Neighbors – The Helping Game
Perfect for children ages 3 to 6, or older children with cognitive disabilities, this simple game encourages children to develop empathy and think about how they can help others, Players reach into a bag, choose a token, and see if the picture on their token is something that could help someone on the game board who has a problem, For example, if a player draws a token with a bag of dog food on it, they can match it to the picture of a hungry dog with an empty bowl.
Find More Therapeutic Games to Play
Foster kids may not always be responsive to a foster parent's invitation to sit down for a serious conversation. But they may be more receptive to an invitation to play a game as a family. Therapeutic games will not solve all of the problems your foster children are dealing with. However, they can be a valuable tool to help children build skills and work through feelings. For more information about foster parenting, please contact us.