New Senior VP brings wealth of Community-Based Care knowledge to Metroplex East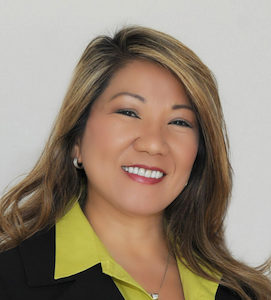 Dallas, TX – EMPOWER is pleased to announce Dr. Linda Garcia has been selected as the new Senior Vice President.
EMPOWER, a child welfare collaborative led by Texas Family Initiative LLC (TFI Texas), serves as the Community-Based Care (CBC) contractor in Metroplex East—a nine-county region which includes Dallas and surrounding communities. EMPOWER will oversee foster care, case management, kinship, and reunification services.
Prior to this new role, Garcia served at Texas Family Initiative (TFI Texas) for three years as the Senior Vice President for 2INgage, the CBC contractor in Region 2. She has extensive experience in directing non-profit organizations and has established a reputation as a thought leader in the child welfare community, advocating for policies and programs that promote the well-being of children and families.
"Linda has extensive experience in child welfare management and understands the needs of those we will serve in this area. We are excited for her to help lead EMPOWER and know her local roots will serve her well in this new position," said Shirley Dwyer, Texas Family Initiative (TFI Texas) Chief Executive Officer (CEO).
As the Senior Vice President, Garcia will be responsible for the management and oversight of EMPOWER to meet the needs of Metroplex East area children and families.
During her time at TFI Texas, Garcia has been a member on multiple TFI Leadership Teams. Garcia currently serves as a board member for Texas Center for Child and Family Studies, Advisory Council member of Department of Family Protective Services Public Private Partnership and Round Table Member of Texas Children's Commission.
Garcia received her Bachelor's in Business Administration from Dallas Baptist University and her Master's in Education from Texas Woman's University. She also holds a PhD in Education Leadership from University of Texas at Arlington.
There are many local children in foster care in need of a safe, loving place to call home. To learn more about how you can help these children in need, please visit www.3empower.org.
---
EMPOWER is a unique partnership between Texas Family Initiative LLC, CK Family Services, Jonathan's Place, Bair Foundation, Pathways Youth and Family Services that works together to serve some of our most vulnerable children and families. This partnership has almost 190 years of combined child welfare experience and will further our community's pursuit of caring for our children and families with integrity and success. To learn more, please visit www.3EMPOWER.org.