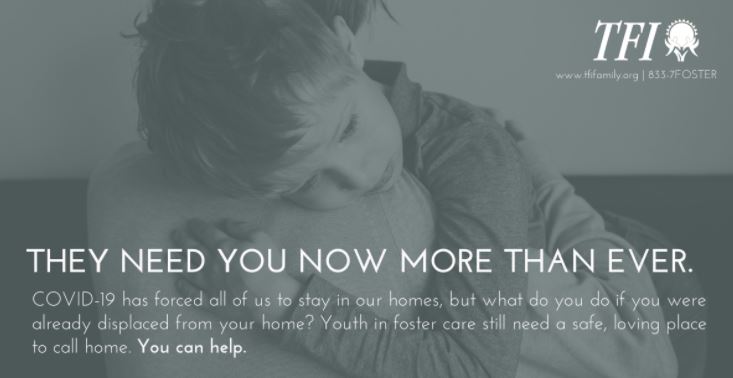 7,500 youth in foster care need you
Topeka, Kansas (August 30, 2020) – The Coronavirus has forced all of us to stay in the safety of our own homes. But what if you didn't have a place to call home? Youth in foster care still need a safe, loving place to call home. The need for foster parents is great.
There are approximately 7,500 children in foster care in Kansas. The needs of youth in foster care are still very real during this global pandemic. TFI still needs individuals who are willing to open their heart and home to a child in need.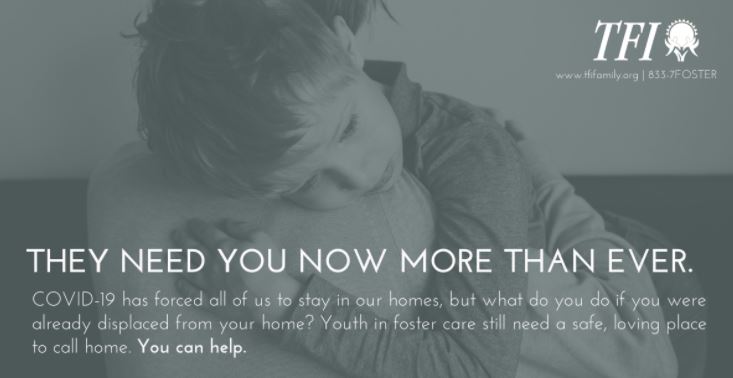 Fortunately, it is now easier than ever to become a foster parent. TFI is pleased to announce you can now complete foster parent training from your home. With the ability of virtual learning, TFI is now offering a one-on-one class, Deciding Together.
The Deciding Together class contain the same information and education that's contained in TFI's in-person foster parent classes, but Deciding Together is more tailored to meet your needs during this time of social distancing.
Recently, Larry & Kenesha Adetola became licensed TFI foster parents and accepted their first placement in the midst of the global pandemic. Despite finishing this process during unprecedented times, the Adetola's said it was still a smooth transition, as TFI staff were always available to offer guidance, help and support.
"Every child needs someone to care for them and even the smallest thing can make a difference in a child's life," said Kenesha Adetola.
There are numerous ways you can help support children in foster care. If you are interested in learning about how you can make a difference by becoming a foster parent, please contact us at 833-7FOSTER. If you would like to help, but are unable to become a foster parent, you can make a donation to support children in foster care, by visiting us online at www.tfifamily.org/donations/.
TFI is a leading child welfare agency providing experience, compassion, quality services and care. We provide various types of services in the community and have over 50 years of experience in providing child welfare services including foster care services, group home care, case management, independent living, psychiatric residential treatment center, behavioral health, adoption services, visitation services, and aftercare services.