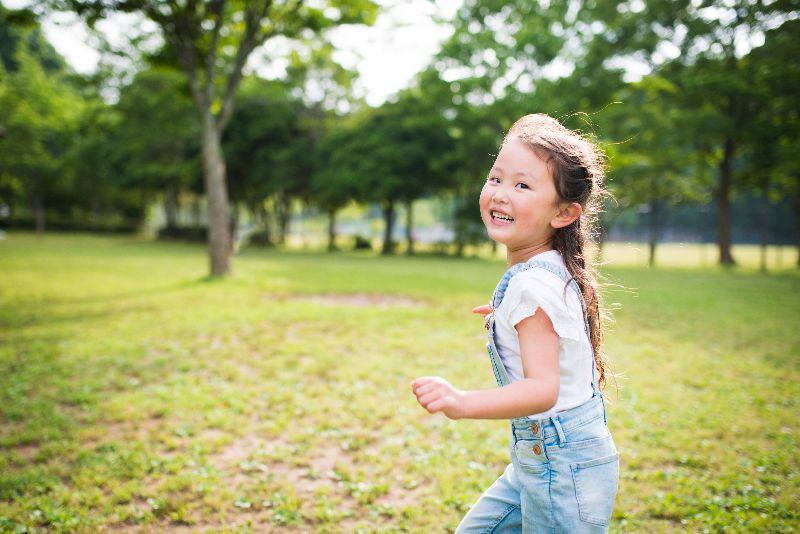 Spring is Around the Corner!
The long, cold days of winter are soon going to be gone (we hope), and spring is in the air. There's nothing quite like enjoying the first warm day of the season or seeing the early flowers poking up through the ground. Especially this season with the cold weather and everything going on. Here is some inspiration for some fun springtime activities!
Get More Sun for Better Health
During the spring, temperatures warm up, Daylight Savings Time begins, and the sun grows stronger as the northern hemisphere begins to tilt back toward it. That means its time to get outdoors after a long winter.
You may notice an improvement in your mood and attitude during this time, and that's no accident: Increased sunlight is directly linked to better mental health and can even improve conditions like psoriasis and eczema.
To get the biggest benefit, spend five to 15 minutes outdoors, two to three times a week. Getting some sun on your arms, hands, and face will provide the biggest boost.
If you're going to be outdoors for longer than about 15 minutes, apply a sunscreen that has a sun protection factor (SPF) of at least 15 to avoid the chance of sunburn.
Fun Springtime Activities to Try
To soak in the season and get your health-boosting dose of sunlight, try one of the activities suggested below, or take part in your own favorite spring activity.
Take a walk
It's the easiest way to enjoy the season. Whether it's a stroll around the block or a trip to a local nature preserve, you're sure to discover springtime flora and fauna on the way. Look for early crocuses and daffodils or keep your eyes (and ears) peeled for songbirds and deer.
Fly a kite
If you haven't enjoyed this simple pastime in a while, now is the perfect time to rediscover it. Inexpensive kites can be picked up at your local dollar store, so choose a windy day and head to the park to start flying with a friend or grandchild.
Plan a trip
Research shows the best part of a trip isn't actually going – it's planning! Whether you're serious about taking a vacation or just want to do it for fun, enjoy the process of choosing a locale and deciding on how to get there, what to do, and where to stay.
Visit a farmer's market
If you're tired of bagged salad and pale tomatoes, this is the season for you. Find a local farmer's market and load up on fresh fruits and veggies – like asparagus, snap peas, and strawberries – while you're there.
Plant Something
Spring is the season for growing. Maybe you've cultivated a large kitchen garden your whole life … or maybe your thumb is more brown than green. Whatever the case, pick a project that appeals to you, like growing herbs from seed or just potting some bulbs. Studies even suggest gardening can reduce your risk of dementia and lower your stress level.
Plan a picnic
Combine several of the activities above in an old-fashioned picnic with friends or family. It's easy to find menu ideas and packing tips online if you're looking to impress. But there's no need to get fancy – at the end of the day, some snacks and a blanket spread in the backyard will do just fine.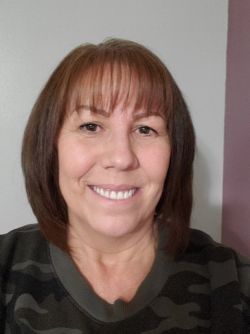 Source – otterbein.org/blog
Oklahoma Care Provider of the Month
Debbie Bell opened her home in 2017 and was only open at first for one year. She had one placement and helped other families with respite occasionally. The placement was a tough one, as the child had been in foster care for many years and had just experienced her twin brother being adopted by another family. However, she is a 'tough cookie' and extremely loving and caring. Debbie eventually decided she wanted to close her home due to all the stress and challenges, but it did not take long for her to miss foster care and all the ups and downs it brings with it. In 2019, she re-opened and has been hard at it ever since. She even rented a larger home a few miles from the business she runs, and has a recent placement of a young mother and her infant son. Debbie also volunteers as time allows at a new transitioning home for girls aging out of foster care. Thank you, Debbie!
Oklahoma News
Foster parents we need your help. We are needing to get a signed release for Authorization for use of Photograph or Likeness and/or Name. These signed forms are necessary for each foster parent to use for marketing purposes to use your name or photo in advertisement with TFI. Also, if you are chosen as the foster parent of the month, we will also need the release as well. Please click on the attached link and email completed document to cmure@tfifamily.org.
TFI appreciates everything you do for Oklahoma children!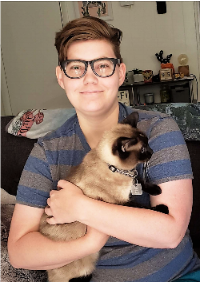 Texas Care Provider of the Month
This month TFI would like to salute Amy Moot, a native of Abilene, Texas and a newly licensed foster parent having opened her home in December 2020. Ms. Moot shared she has desired to be a foster parent most of her life stating, "I have a lot of love to give and a desire to see children grow up with all the tools they need to be functioning healthy adults." Ms. Moot came to TFI with a wealth of experience working with children in daycare, as a Substance Abuse Prevention Worker, and has played an integral role in the raising of her godson. Ms. Moot has a desire "to help children have loving homes while their families work to get them back home," with a special place in her heart for teenagers who are displaced from their families of origin. Currently, she is nurturing a teenage girl who is thriving in her home. Together they enjoy cooking, chatting, and the family pets. TFI is honored to be partnered with Ms. Moot to meet the needs of our most vulnerable teens in Texas.
Training Corner
Communication with Children
We can all agree that parenting children exposed to trauma may be challenging. Trauma can come in many forms; physical and sexual abuse clearly cause trauma, but more and more evidence is emerging on the long-term trauma caused by neglect. Emotional abuse also leaves deep scars. And for many children, the trauma begins before birth through prenatal exposure to alcohol and drugs. Regardless of the source trauma impacts kids and the parents who love them.
Read the article below, fill out the quiz and send to your worker for credit. 
Want More Learning Opportunities?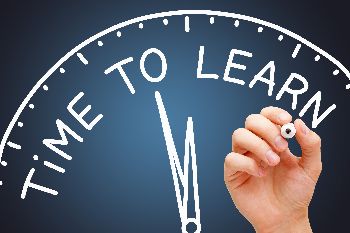 Click the button above to learn about upcoming trainings available to you in February.
Recruitment Spotlight
First a very special thank you to all our foster families that have referred families to us so far this year. You are still our best referral source for any recruiting TFI does! We could not continue to grow without you.
Spring is coming and we have all been cooped up for months. So, this coming spring let's all get out and do some extra recruiting. We will be looking for foster families across all the states we serve who would like to help. What will this consist of? It is simple – maybe placing some fliers in your local community, taking some of our church bulletins to your Sunday morning service, posting on your social media pages and other local pages to encourage families to apply. There are lots of fun activities we can do together to help TFI gain more loving homes for the children we serve.
This is a great chance to get together and meet your recruiter. Get a free lunch and recruit some more families. If this is something that sounds of interest to you please reach out to our Recruitment Supervisor, Curtis Anderson at canderson@tfifamily.org or our Recruitment Director, Jason Cecil at jcecil@tfifamily.org and we can hook you up with your local recruiter and set some times.
As always, Happy Recruiting!
Jason Cecil
Director of Regional Recruitment

Fund Development
Spring is here! Or at least it feels like it after the historic freeze subsides all over our footprint. And boy are we excited about a couple of our big events this year.
I just wanted to take a minute to fill you in on what's on our calendar as the fund development team:
Cowboys Who Care Ranch Rodeo, Saturday, June 5, at the Creek County Fairgrounds in Kellyville, Oklahoma
Blues, Brews, and Bites Festival, Saturday, September 11, at Ward-Meade Park in Topeka, Kansas
Golf Tournament , Thursday October 7, at Fire Keeper Golf Course in Mayetta, Kansas
We are thrilled to think about these opportunities to be together with people AND raise money for all of the children we serve! If you know of any folks or companies who would be interesting in partnering with us – we have lots of fun ways to thank them and promote them.
Don't hesitate to reach out to me if you have any contacts, questions, or fun stories of generosity at 918.728.3378 or at smandeville@tfifamily.org. Thanks for all you do!
Oklahoma/Texas: Steven Mandeville | 918-728-3378 | smandeville@tfifamily.org
Kansas/Nebraska: Sheila Kearney | 785-213-6161 | skearney@tfifamily.org
Events & Volunteer Coordinator: Libby Hayden | 785-294-6606 | ehayden@tfifamily.org We have an app for YOU! You can find the portal online at https://fosterfamilyportal.com/. You can also find it in the Apple App Store and on Google Play! We hope you take the time to download it today. If you have any questions about the app, please contact your foster care worker!
Thank you for opening up your hearts and homes to children in need. TFI is so grateful for your compassion and dedication to children and families. We hope you take the time to download the app today!
Happy Anniversary
Thank you for opening your hearts and homes to children in need.
17 Years
Doug & Dorothy Clopton
15 Years
Craig & Carylon Allen
11 Years
Jeffery & Meadow Piepho
Betty Cockhearn
5 Years
Robert & Carrie Boles
Roberto & Bridget Castro
Howard & Carrie House
1 Year 
Fred & Shirley Brown
Nick & Tanna Phillippi
Clinton & Krystal Jay 
Tyler & Rebekah Roberts
Nakisha Horne
Nicholas & Jodie Stillwell
Mike & Melissa Nigus 
David & Melanie King
Michael & Melissa Carter