Ten Halloween Safety Tips
Halloween is just around the corner and hopefully you have your costumes picked out! Before your night of trick-or-treating fun, consider these safety tips!
1. Never let your kids go inside a home to accept candy.
2. If your child's costume requires a sword or weapon, make sure they know not to swing it around and keep the pointed part away from themselves and others.
3. Test your child's costume and make sure it fits and isn't too long so as to cause trips and falls.
4. If applying face paint, be careful around the eyes and test for any skin allergies before using it.
5. Avoid using contact lenses that alter the look or color of your eyes as they can be hazardous to your eye health.
6. If your child is wearing a mask, test for full visibility out of the eye holes and proper breathability.
7. Use a flashlight, LED light, or apply reflective tape to your child's costume to see and be seen by others, including cars.
8. Follow Street safety and only cross streets at corners or crosswalks.
9. If you are driving or you are advising a teenager who will be driving tonight, make sure headlights are on, drive slowly, and stay alert for children.
10. And last of all… don't forget to brush your teeth!
All State News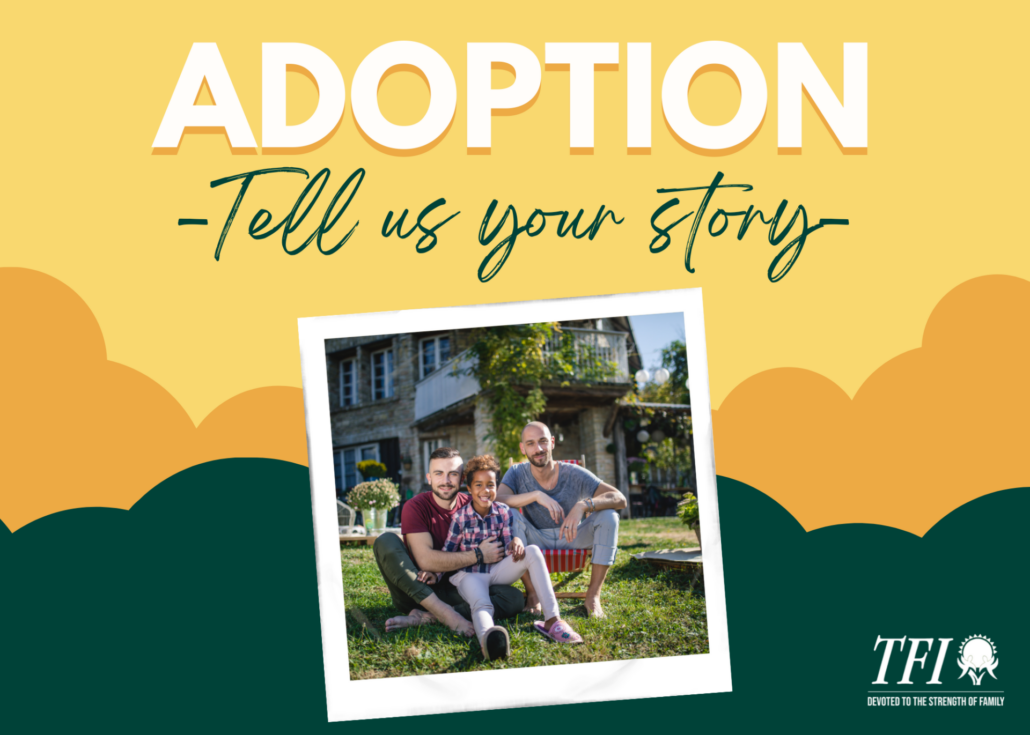 November is National Adoption Awareness Month and TFI is looking for adoption stories! If you have an adoption story you would like to share, please contact Danielle Sipe at dsipe@tfifamily.org.
Kansas Care Provider of the Month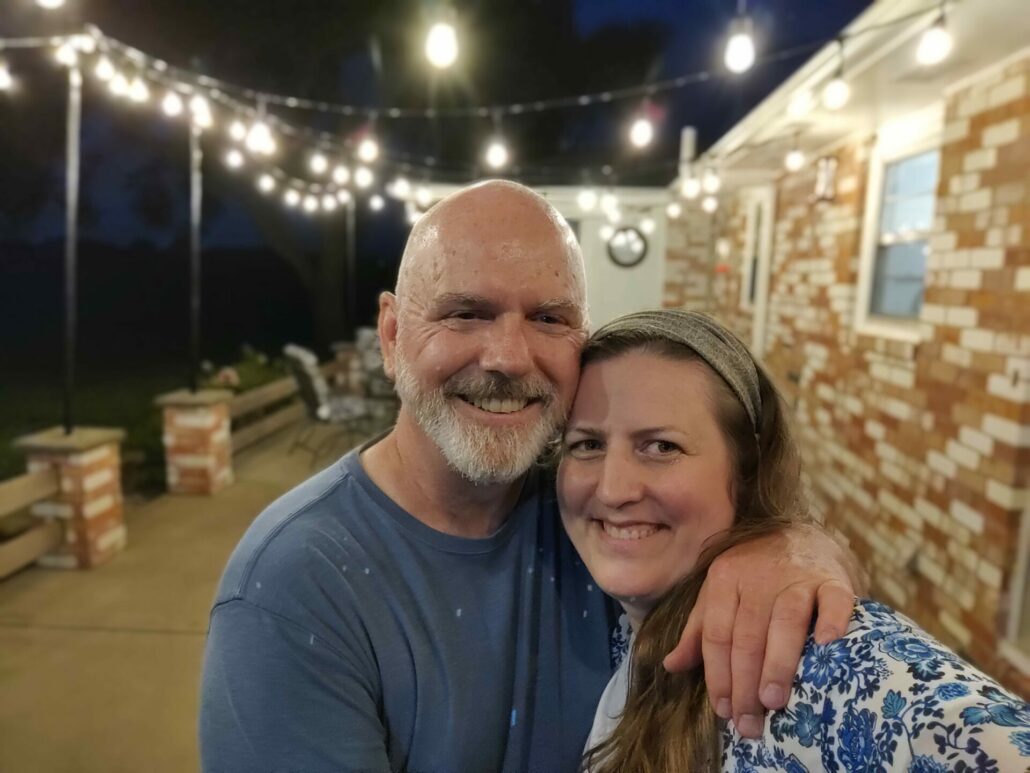 Randy and Suzi Costlow are foster parents in the Kansas City area and have been fostering for over 5 years. They work well with children who have higher behavioral needs, and officially became TFI's first Therapeutic Foster Home in September. They already have accepted their first therapeutic level placement and with the support of the in-home therapist and FCW, Miranda Bell, the child and family are adjusting well.
Kansas & Nebraska News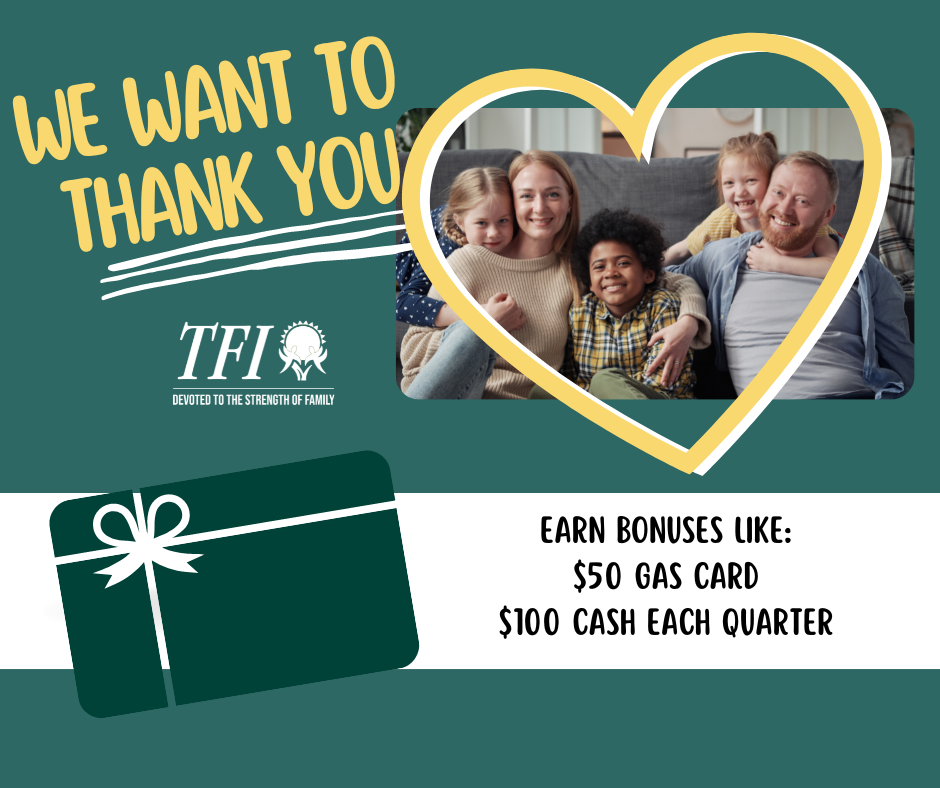 Dear TFI Foster Families,
We are excited to announce several incentives being offered to our foster families as a thank you for all the hard work and dedication you provide for the children placed in your homes! We appreciate all that you do for children and families!
Current Foster Families:
Each quarter, TFI will have drawings for KS/NE families to honor longevity and quality. Each family will be entered into the drawing, the number of entries will be based on longevity and no disruptions in the past quarter. One family will be drawn from KS/NE and the winner will receive $100.
All foster families that complete their annual training timely will receive $50. For families who's licensing renewals were due in previous months dating back to July 2022, you will still qualify for the $50.
If you have questions regarding these incentives, please follow up with your worker.
Thank you!
Oklahoma Care Provider of the Month
Darla Thompson is recommended as foster parent of the month. Since becoming certified with TFI in May she has shown herself to be patient and positive with foster children in her home. She advocates for their needs and has accepted a large sibling set to keep the siblings together. She strives to learn about the child's trauma and how it affects each child being placed in her home. She customizes her parenting as needed to the child and takes each child's trauma into account in working with them. She goes above and beyond to bridge with family and always has the best interest of the children at heart. Ms. Thompson is in the process of stepping up to become a Therapeutic Foster Parent to provide care for children with specialized needs due to their trauma. TFI is blessed to work alongside Ms. Thompson as she cares for children in her home.
Oklahoma News

The Youth Crisis Mobile Response is a statewide mobile response alternative that connects children and families to supports that impact safety, permanency, and well-being.
When a child is displaying a behavioral or mental health episode within the home, community, school or alternative placement, a call to the Youth Crisis Mobile Response line may be made by the foster parent, child welfare (CW) specialist, mental health provider, caregiver, or youth. A call to the Youth Crisis Mobile Response line will provide extra support for children in our care, as well as our valued resource families.
The Youth Crisis Mobile Response process and its different levels of supports are available immediately. By connecting youth and caregivers to mental health professionals within the state, youth are linked to Wraparound services. Wraparound is a service through Systems of Care (SOC) that uses a family-centered team to help the family develop a plan on how to best understand the child's needs and strengths and problem-solve as a family and community. SOC works to strengthen the family's ability to care for children with complex needs without disrupting placement.
By calling 1-833-885-CARE (2273), a HeartLine call specialist will assess the caller's needs. The caller may be a parent, caseworker, counselor, or youth. A call specialist will work to build a connection with the caller as they implement de-escalation skills to triage the situation. If the crisis needs more help, the call specialist connects the caller to a mental health professional in the youth's county within one to 24 hours.
Texas Care Provider of the Month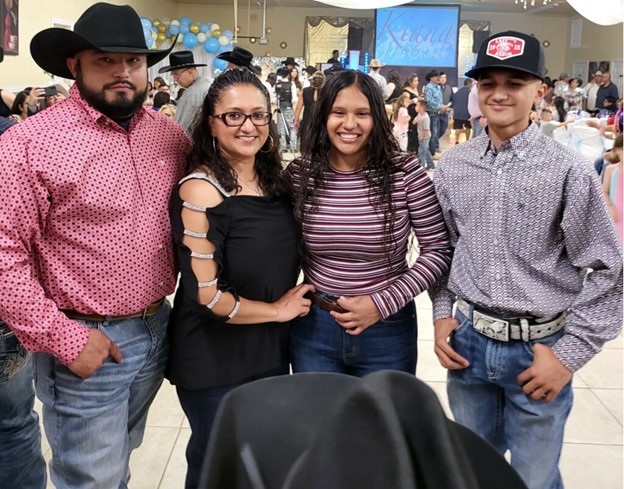 Ruben and Valerie Espino became a TFI verified foster-to-adopt kinship home in April of 2022. They along with their two biological children, Yessenia and Ismael, are motivated to provide a forever home for their two-year-old twin nieces and one-year-old nephew. At this time, they are patiently awaiting to adopt the sibling group. They are hopeful to consummate the adoption around the holidays to celebrate and develop traditions with their completed family. Yessenia and Ismael report they cannot wait to officially call them their little sisters and brother. The Espinos share their love for spending time together. Their favorite pastime is enjoying the outdoors, throwing a big barbeque while all the children play with one another. TFI is honored to partner with the Espinos to best meet the needs of children in Texas.
Training Corner
Food Fighting
Foster Care's Never-ending Struggle with Food
"Mom, when you hide food from me to keep me from hoarding food, aren't you in fact…. HOARDING FOOD?" I thought to myself, "Idiot, what are you doing?" Hearing my child say this made me realize that everything we were doing was perpetuating our children's fear. My husband and I adopted 6 precious children. We thought we had it all figured out…
Read the article below, fill out the quiz and send to your worker for credit. 
Recruitment Spotlight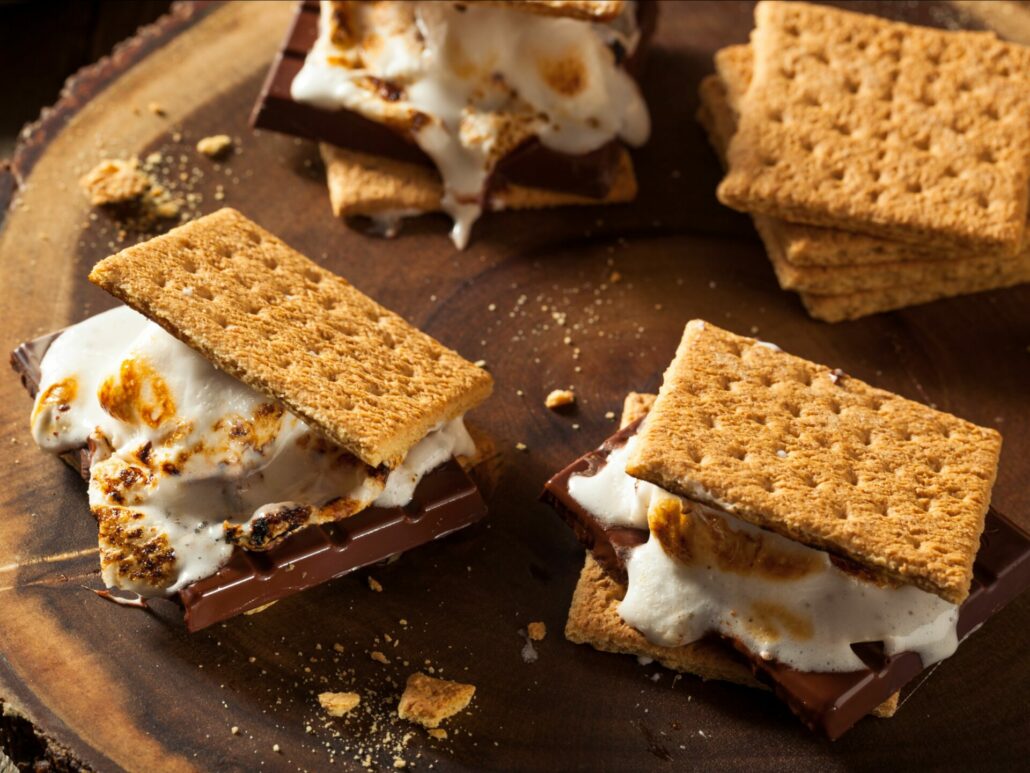 TFI staff are getting into the spirit of fall with the recruitment campaign that began on October 1. This year's theme is "We Need S'more Foster Parents!" At TFI, we believe that recruitment is everyone's job, so the Recruitment Department is working hard to increase participation in the campaign. With the help of various departments in the agency, this campaign has provided new and creative ways for everyone to participate.
Our goal for the campaign is to obtain 150 new foster family referrals by October 31, 2022. Not only do TFI staff receive points for referring prospective foster families, but they also receive points for contributing to the recruitment of foster families. Staff have the opportunity to earn points by sharing about TFI on social media, building connections with businesses, and creating personal videos about why they love TFI. The Recruitment Department is proud to make our campaigns more inclusive so more staff can help make TFI's vision a reality.
Fund Development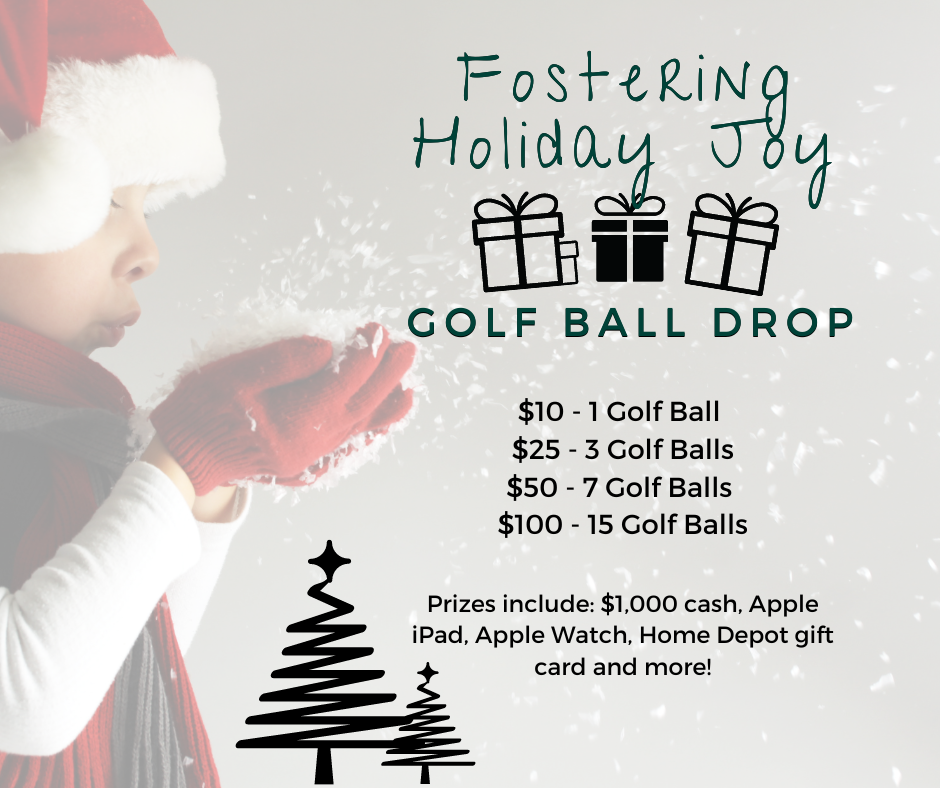 September was a big month for the Fund Development Team!  We hosted our Annual Blues, Brews & Bites Music Event and our Annual Tee off Fore Children KS Golf Tournament! We were able to raise money for our TFI Kids Fund. Thank you to our volunteers, sponsors & staff who helped make both these events amazing!
Next up is our Annual Fostering Holiday Joy Golf Ball Drop Thursday, November 10! The money we raise goes towards Christmas gifts for the kids. We hold the event in Oklahoma, but it is an event for all of the states. Keep your eye out for an email with the details.
Don't hesitate to reach out if you have any questions, or fun stories of generosity that you'd like to share with the TFI community!
The winner of this month's newsletter giveaway is Carolina Oliphant. To claim your $25 Amazon gift card, please email your foster care worker and tell them you won the giveaway. You must email your worker within the month of October to accept your prize.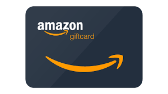 Happy Anniversary
Thank you for opening your hearts and homes to children in need.
14 Years
Danny & Lisa Booth
13 Years
Dale & Jody Wagner
12 Years
Henri Jean Howie
10 Years
Peggy Crawford
9 Years
David & Raven Harrison
6 Years
Adam & Kristina Nofsinger
5 Years
Christina Aquino
4 Years
Greg & Kathy Jueneman
Kyle & Michelle Averhoff
Matthew & Erica Leggett
Christopher & Kira Markham
Luke & Lydia Nisly
Peter & Lindsey Phillips
Craig & Kimberly McCage
3 Years
Christopher & Kelsey Ryder
Michelle Garner
Morgan Menefee
2 Years
Jeffery & Mary Gann
Alissa Patterson
Robert & Michelle Emerich
Marcus & Nina McFall
Ruiky & Stephanie Vargas
1 Year
Angel & Juanita Williams
Theodore & Sarah Mickle
Jordan & Krysten McGillis
Michael Lower
Ethan & Savannah Leach
Fernando & Shirley Arteaga
Christopher & Jessica King
Ambrosio Balderas & Patsy Neave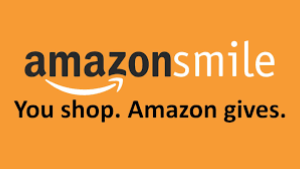 Every time you make a purchase on Amazon, TFI Family Services can earn money and participating does NOT increase the price you pay for your purchases. Visit smile.amazon.com or click the picture above and select TFI Family Services to support youth in foster care.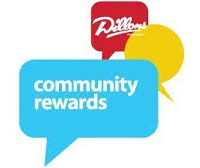 Every time you make a purchase at Dillons, TFI Family Services can earn money. Please visit dillons.com/communityrewards or click the picture above and select TFI Family Services as your nonprofit to support youth in foster care.