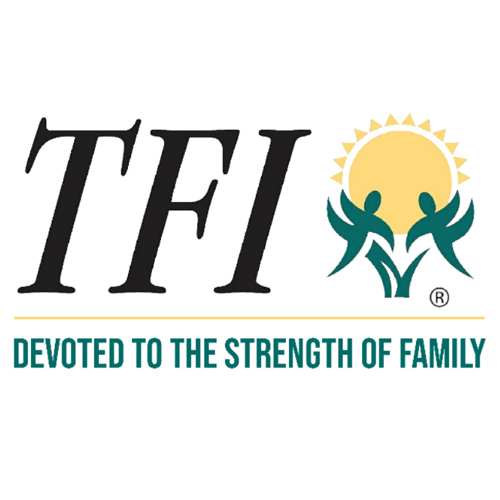 You might have recently noticed that TFI looks a little different. We are excited to announce we have rebranded and updated our "look." While we might have previously been identified as TFI Family Services, TFI Family Connections and Texas Family Initiative, we are now simply TFI. Regardless of what state we are in, TFI is dedicated to serving children and families with compassion and professionalism.
Below are some of the external changes you may have noticed:
New & updated logos
Updated websites

www.tfifamily.org

is now our main corporate website, from there you can navigate to the individual state or agency sites.
This Rebranding marks an exciting time in TFI's history because it was created to help promote TFI on a national level and better align us with our Vision, "To be nationally recognized for excellence in service, education and advocacy to strengthen families." With this new look, we now have a more unified, simplified brand.
While we understand that change is not always comfortable or easy, the TFI Family of Companies is not changing. The essence of who we are remains the same, we've just given it a new coat of paint to become one unified family. We hope you are as excited about this new branding as we are, and we hope that it truly highlights and promotes the good work we do across the country.
*The legal entities TFI Family Services, Inc., TFI Family Connections LLC and Texas Family Initiative remain.